Jaime Groetsema Saifi
---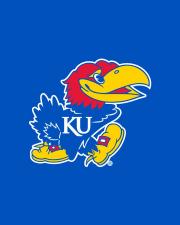 Assistant Librarian, Special Collections Cataloging Coordinator
Research
—
Jaime's research focuses on the epistemological intersections of materiality, artifact, and environment, and how multi-disciplinary methods of praxis and the generative activities of research, scholarship, documentation, and making inform cultural production.
Selected Publications
—
2021-2022, co-authored, "Documenting Community Praxis and Poetics in the Naropa University Archives," Jacket2 Commentaries, August 2021-December 2022 (serial publication of 12 collaborative essays). https://jacket2.org/commentary/jaime-groetsema-and-amanda-rybin-koob
2021, co-authored, "Community Praxis in Naropa Audio Archives: Commentaries in Jacket2," The Rocky Mountain Archivist, Volume 38, No. 3, Fall Issue: November 2021, 5-8.
2020, "A Melancholy Epic, In Media Res," Reconfigurations: a journal for Poetics & Poetry / Literature & Culture, Volume Six: Archives on Fire: Artifacts & Works / Communities & Fields. https://reconfigurations.blogspot.com/2020/04/jaime-groetsema-in-media-res.html
2020, "Dionysus-Sardanapalus: The unstable relationship between history, narrative, and artifact," Full Stop Quarterly: Genre Expectations, 22-30.
2020, "An Interview with Sol M. López [...]," Intersections: a blog on diversity, literacy, and outreach, ALA Office For Diversity, Literacy & Outreach Services, July 3, 2020. https://www.ala.org/advocacy/diversity/odlos-blog/technical-services-cataloging
Selected Presentations
—
May 24, 2019, Co-Presenter, "Freyer-Newman Center for Science, Art and Education: Our cross-disciplinary potential," Society of Rocky Mountain Archivists Spring Conference, Denver, CO.
September 13-15, 2018, Co-Presenter, "Assessing the Collection: how, when, why we weed," CALCON Conference, Loveland, CO.
Creative Works
—
Summer 2021, Group Exhibition, Creative Publishings: An Online Exhibition, Center for Book Arts, New York, NY (virtual), curated by MC Hyland and Jenna Hamed.
2019, "Plato - Platon - Platonen - Plane Trees," Hypnerotozinia Polyphony: A Zine of Dreams about Rare Books and Special Collections, No. 1, 6-7.